Discover more from The Food Section
Covering food and drink across the American South as though it mattered as much as crime and politics (because it does.)
Over 8,000 subscribers
Where to sleep after you eat
Five short-term rental suggestions for your next Southern trip
The Food Section has been lucky to pick up a few prizes in its first two years, but I'm not sure any accolades have made me prouder than my rating on Airbnb.
Journalists are never popular, and women journalists are singled out for online abuse more frequently than their male counterparts. So, it's incredibly refreshing to see myself described by Airbnb hosts as thoughtful, considerate, respectful, and awesome. (To be clear, none of these people have ever met me.)
I guard my perfect record so fiercely that I was probably the only Airbnb user who was disappointed when the company reclassified "stripping the sheets" as an unreasonable expectation, since complying with that host request is my signature move. Only on my Airbnb review page am I obedient and tidy.
Even when an Airbnb is questionable, I aim for five-star behavior: A few hours after I was awoken at 3 a.m. by a stranger pounding on the door of my alleyway apartment in Birmingham, I took out the trash.
Still, that stay was the exception. I stay in an Airbnb at least three or four times a month, and most of them are just fine. But a few have been, well, awesome. In the name of passing along news you can use, here's a rundown of recent standouts; you can find my recommendations for cities including Charlotte and Columbia, South Carolina in the older roundup below.
A quick note on these choices: I prefer places that don't allow pets because of an incurable dog allergy, and I spend as little as I can when booking because I try to be a good steward of your subscription dollars. That said, I'd love to stay at more Airbnbs where there's no danger of an overnight break-in. You know what to do:
---
Hideaway in the Heart of West Asheville, Asheville, North Carolina ($68) For folks who don't live in the mountains, the big decision when visiting western North Carolina is deciding whether to stay somewhere scenic or closer to town. This Airbnb splits the difference beautifully, with a secluded back porch just blocks off Haywood Road that's as serene as any you'll find in Buncombe County.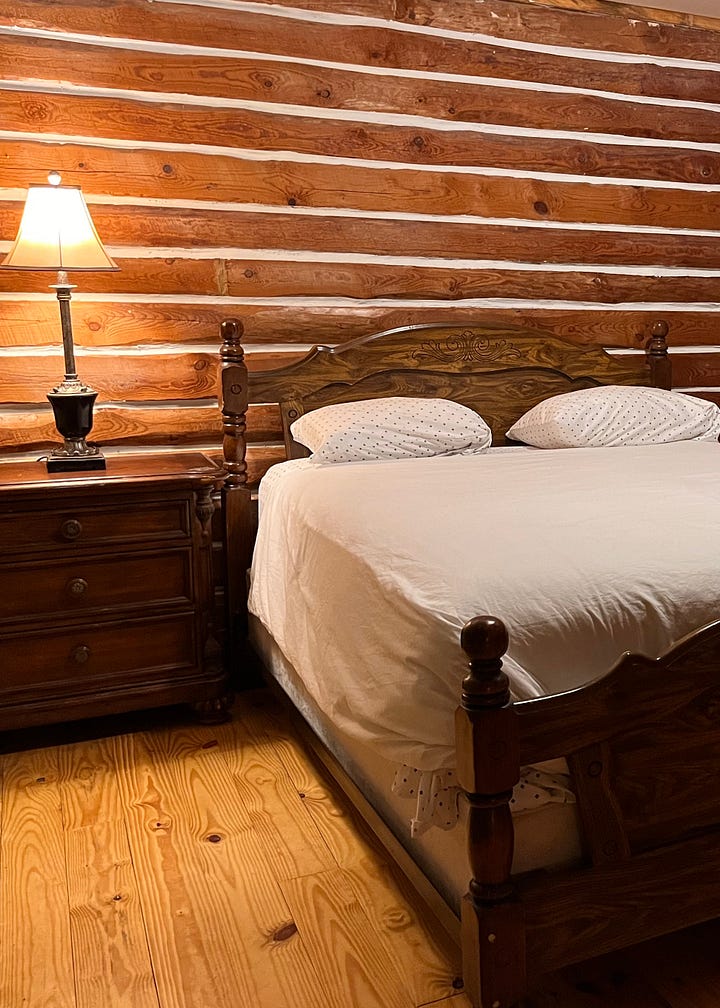 Log Cabin in the City, Winston-Salem, North Carolina ($95) Speaking of North Carolina—and centrally located rusticity—you can't beat the upper floor of this cabin if you're looking for a functional spinning wheel. "I cannot stress enough that this cabin is in the CITY!," the listing for this spacious stay reads. "There is literally a Bojangles across the street!" Also according to the listing, guests can request tours of the owner's brewery, but I had to leave town early. 
Oak & Hancock Tiny Home, Louisville, Kentucky ($87) My host here messaged to make sure I left a review since she had just recently listed the property on Airbnb. Could have fooled me! With its mod décor, I felt like I was staying in a boutique hotel for one-third of the price.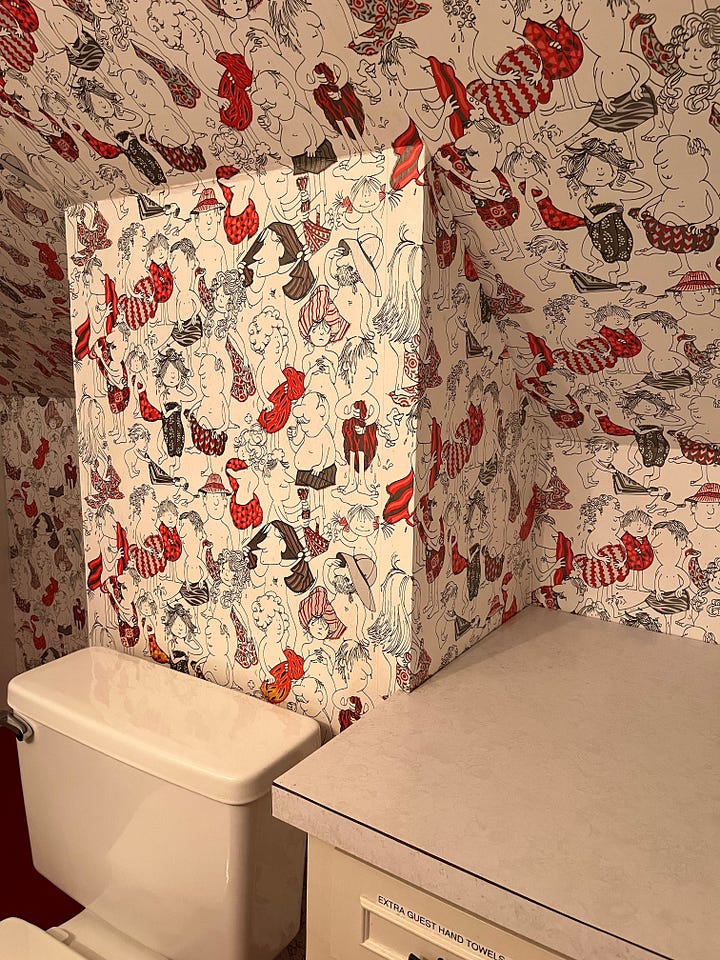 Vintage Vibes, Hickory, North Carolina ($43) Honestly, everything about this Airbnb is wonderful, but it would have made the list just for its racy bathroom wallpaper, a holdover from when the floor was redone as an apartment in the 1970s . As a bonus, the stairs to the second level are behind a secret bookcase door.
Clean Water, Close to the Best of Jackson, Jackson, Mississippi ($89) This Airbnb's name, referencing the Mississippi capital's public health crisis, tells you why we all ought to support the city's residents. One easy way to insert a little money into the Jackson economy is to tour the newish Mississippi Civil Rights Museum, have a fantastic meal at Elvie's, and stay at this handsome Airbnb, thus far my favorite stay of 2023.
---